Welcome to the Alliance Membership Page
If you have already purchased a membership, you can log in now using the form above by entering your Username & Password. When you log in, you will be redirected to the FIC Regulatory Education Alliance Academy!
If you would like to purchase a membership and become a member of the FIC Alliance Academy valued at over $5,000 for only $2597 you will get the most bang for your buck and keep your entire team up to date for a full year!
"INSTANT ACCESS" to BootCamp 360 Training Series plus attend all the webinars throughout the year!
These customized comprehensive training webinars are geared to anyone who has been or is to be in a position where real estate compliance is an integral part of their job function. It does not matter whether your Institution is involved in Purchase Money loans, Home Equity or Refinance transactions, the basic foundations in residential real estate lending and compliance are the key to a successful process.
FIC Real Estate Compliance Manual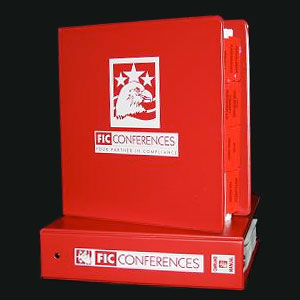 Big Red Book! This manual is broken down into sections to cover each of the federal regulations that effect Closed-End Residential Real Estate Lending Compliance. As part of the Alliance, you will receive this manual and automatic updates for one full year. In addition, you will have complete access to the entire manual on-line 24/7!